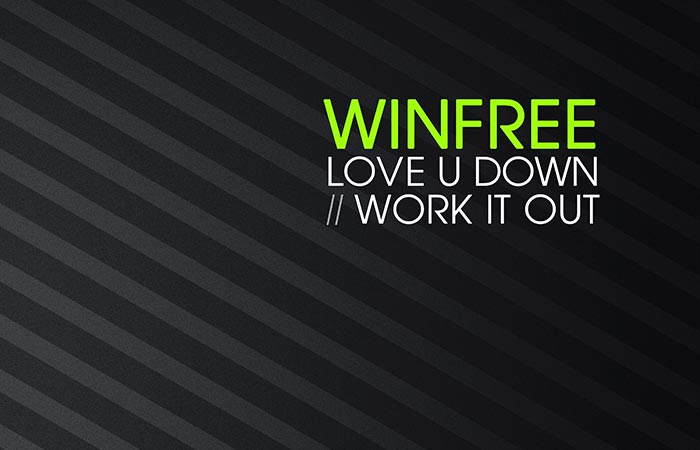 Winfree's incoming Funk 12" vinyl : All you need to know
21st May 2015
Winfree's inspirational and mesmerizing voice shouldn't be stranger to you if you took a listen in the past to our 2010 funk compilation "So Smooth". He delivered two tight boogie-funk tracks on this project, and it was also the only and last time that Winfree and Wadz released something together.
Long time no funk but the story couldn't end like this, and as you maybe have noticed in our inauguration trailer, we are back in the lab with Winfree, and Wadz and him are currently cooking some crazy things, mainly for WF's promising forthcoming album, but not only.
Indeed, Winfree's first 12" vinyl is incoming on Fonkfatherz Records with an official release planned for May 27th. Only available in vinyl format, this maxi brings two uptempo dancefloor Funk-80 tracks, produced by First Touch & Wadz... let's take a look at the trailer :
This project can be seen as a prequel to Winfree's upcoming album, but the song "Love U Down" is exclusive to this 12" (meaning that the song won't be on the future album) and the extended version of "Work It Out" is exclusive to the vinyl too.
This is the first vinyl release for the Fonkfatherz team, because we really wanted to overrun your turntables and maybe start a long time love-affair with this magic vinyl format ! Pre-order already available along with all infos and details just for here, one love !
Go back to newz list »