Various Artists –
So Smooth (The Funk Album)
[ 2010 ]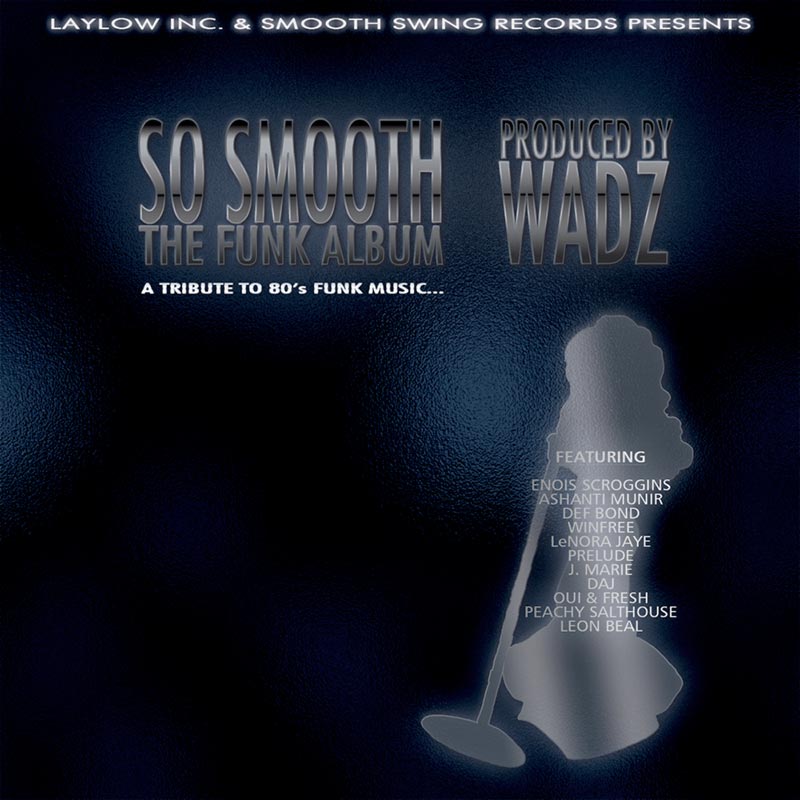 At a time when the vast majority of discs that come to our ears through different medias have hard time to distinguish themselves because of their similarities, «So Smooth» definitely arrived as an exception in the musical landscape urban. Clearly, the release of this album is a very pleasant surprise.

Fully directed and produced by Wadz, this album delivers 15 tracks of pure funk in collaboration with talented artists such as Ashanti Munir, Enois Scroggins, Winfree, Def Bond, LeNora Jaye, Oui, Prelude...
Designed and recorded between France and USA, «So Smooth» is a real tribute to the Funk 80 as well as artists like Kashif, Luther Vandross or Leroy Burgess... many personalities that marked the black music of the decade.