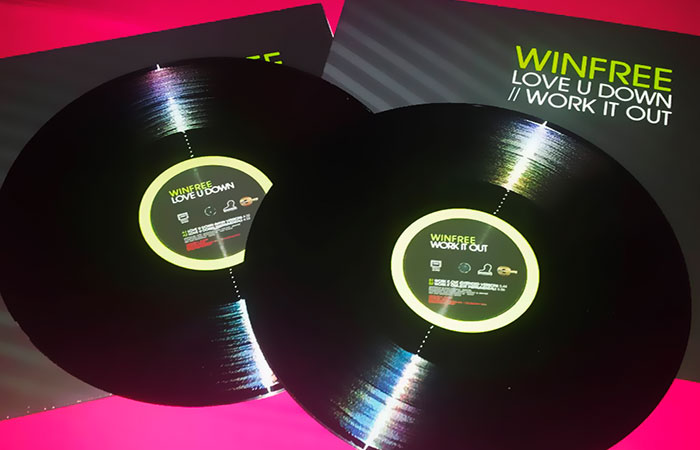 Winfree's 12" maxi vinyl "Love U Down" available here and now !
27th May 2015
Very first vinyl-format release for Fonkfatherz Records, Winfree's 12" maxi "Love U Down/Work It Out" is out since today !
Winfree delivers here two fat boogie-funk tracks, produced by The First Touch and Wadz. This is more than a prequel to Winfree's upcoming album, as the song "Love U Down" is exclusive to this 12" (meaning that the song won't be on the future album) and the extended version of "Work It Out" is exclusive to the vinyl too.
You can listen to the trailer to have a better view on this project :
All infos, tracklist, song previews and purchase are available on the official page of the project... vinyls are now on Fonkfatherz !
Go back to newz list »