Sursilvaz –
In The House 2nite
[ 2012 ]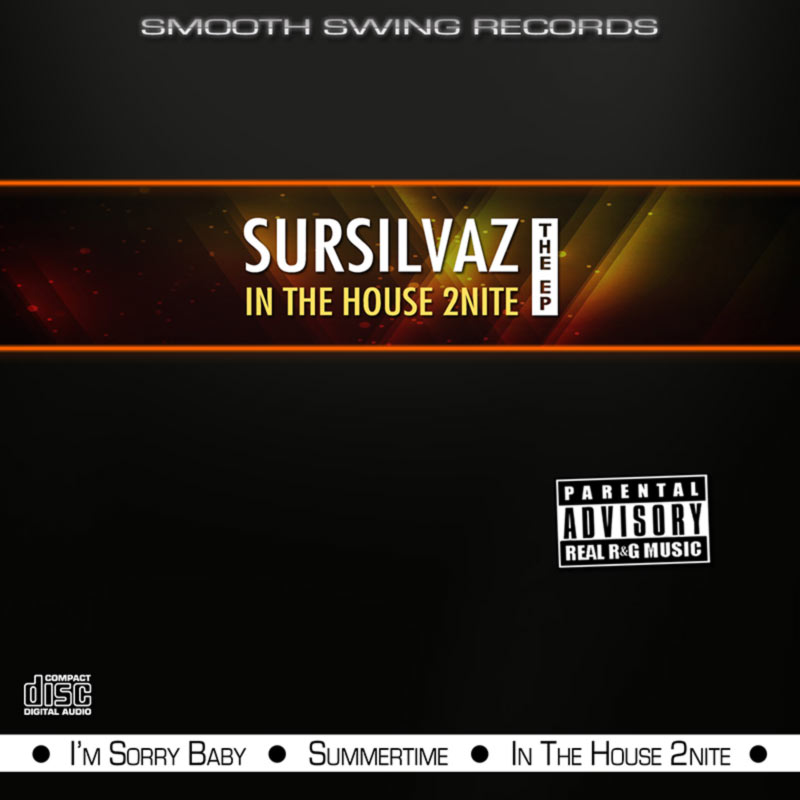 Just one month after "Back To The R&G", Wadz & the Sursilvaz are back with a 3 songs EP in the finest tradition of Hip-Hop's VLS/CDM : Remixes, Instrumentals...

Besides Wadz, Sovan & High Beats are working on productions, and the presence of Tim Jones (on the G-Funk/Soul anthem "I'm Sorry Baby") and of the excellent Loudy are not unrelated with the atmosphere of this EP, where strong basses, sirens and talkbox are mixing themselves...
Credits
© 2012 Smooth Swing Rec.
Label Catalog # : SW-0003
Release Date : 2012, April 8th
Style : G-Funk/Soul

Track 2 produced by High Beatz
Track 4 produced by Sovan
All other tracks produced by Wadz
Mastering by Wadz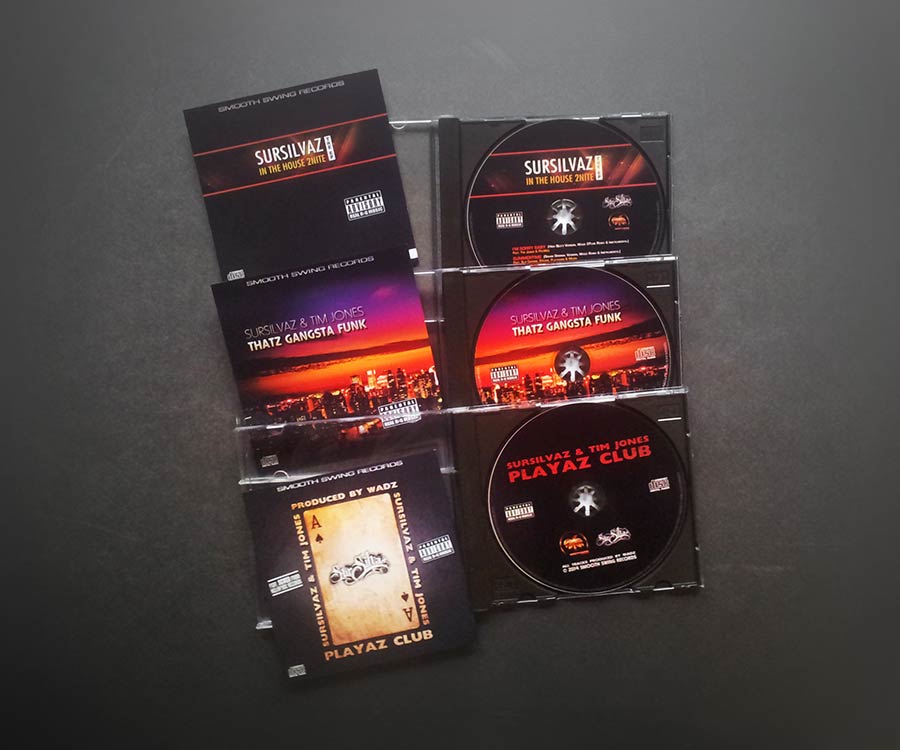 Sursilvaz EPs serie
3 CD Pack
Includes hard copies CD of "In The House 2nite", "Thatz Gangsta Funk" and "Playaz Club" by the Sursvilaz.
Prices include VAT and shipping fees are worldwide. Consult our F.A.Q. for any details about the entire purchase process.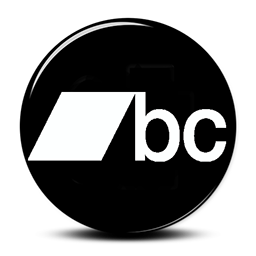 «In The House 2nite» by Sursilvaz
Digital EP on Bandcamp
All the links for digital goods will lead to the specified platform, where you'll be able to complete your request.