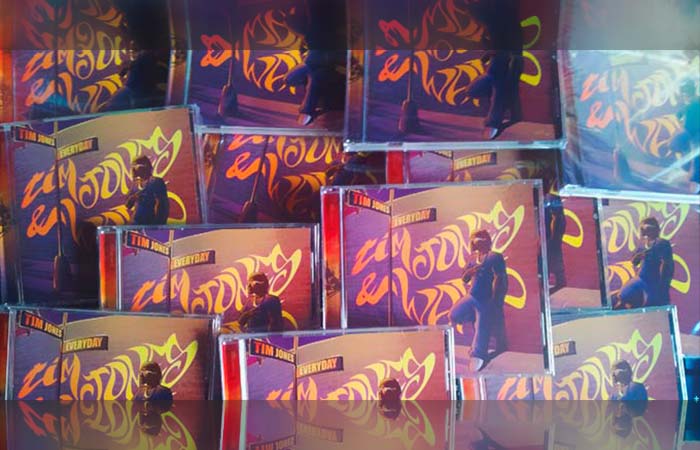 Tim Jones' debut album "Everyday" is here !
8th April 2015
Long awaited, Tim Jones' G-Funk/Soul debut album produced by Wadz is finally here, available here in hard copies CD format !
«Everyday» is a resume of many things you should expect from a tight G-Funk/Soul opus : inspired production, fat rap performances and strong sung vocals... surrounded by great featuring artists such as Domino, Big Prodeje, Imaa, Winfree, Enois Scroggins, Daze, Rida Bone, Thug Mafia, Sursilvaz, NTG, Penny Well, Stalin...
But let's just take a look at the complete trailer of the album :
The artwork is signed by the homie Zino who did an amazing work on this one !
Interested ? Grab your copy now in the store (only available in CD format for now), and give us your feedback on Facebook !
Go back to newz list »