Sursilvaz & Tim Jones –
Playaz Club
[ 2013 ]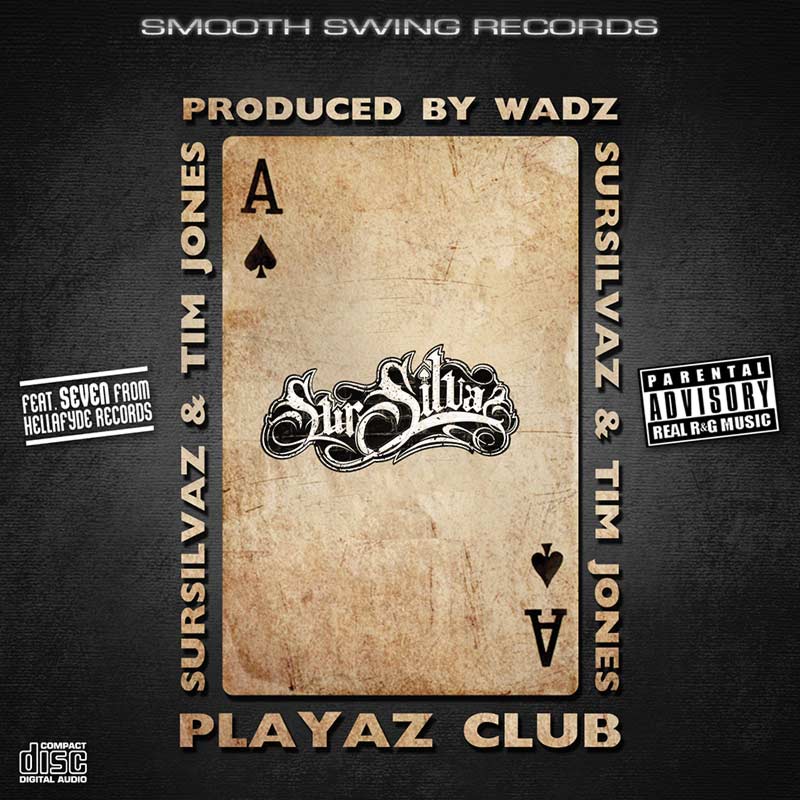 In the following of "Thatz Gangsta Funk", the Sursilvaz bros and Tim Jones introduce us the third and last EP of the "Remixed by Wadz" series.
With featurings such as californian rapper "Seven" or gifted chilean singer "Rodd" amongst others, this release follows the lead of previous chapters with songs remixed by Wadz with his G-Funk/R&B touch.
Credits
© 2013 Smooth Swing Rec.
Label Catalog # : SW-0005
Release Date :
Style : G-Funk

All tracks produced by Wadz
Mix & Mastering Wadz
Cover Artwork by Wadz
Recorded at Sursilvaz Ent. (Santiago, Chile)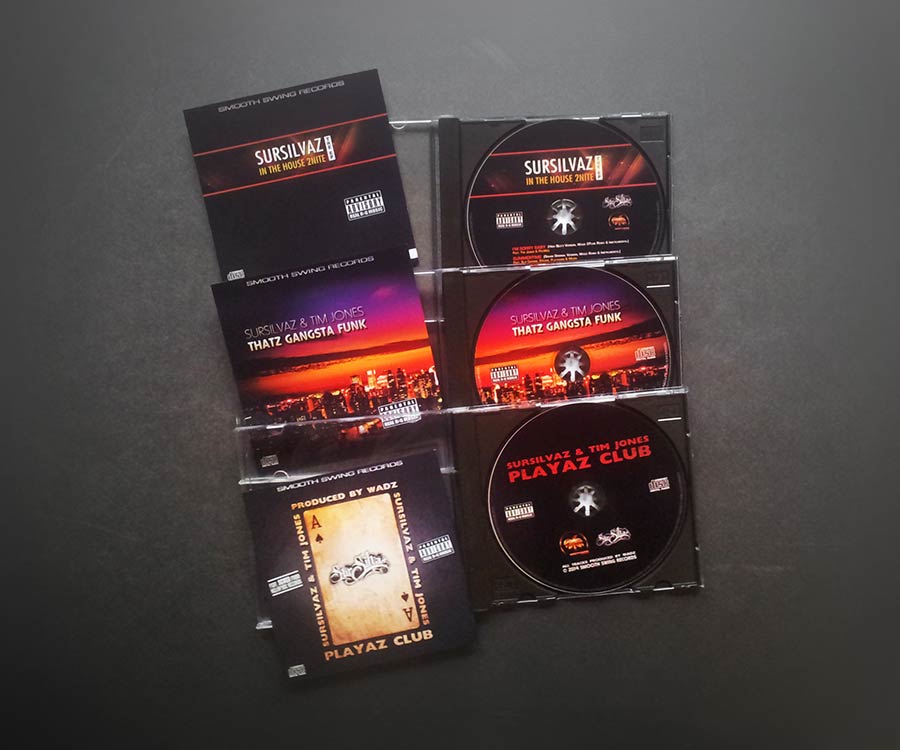 Sursilvaz EPs serie
3 CD Pack
Includes hard copies CD of "In The House 2nite", "Thatz Gangsta Funk" and "Playaz Club" by the Sursvilaz.
Prices include VAT and shipping fees are worldwide. Consult our F.A.Q. for any details about the entire purchase process.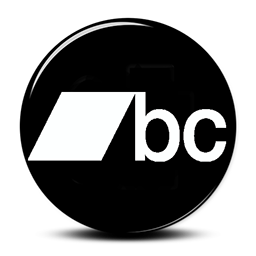 «Playaz Club» by Sursilvaz & Tim Jones
Digital EP on Bandcamp
All the links for digital goods will lead to the specified platform, where you'll be able to complete your request.