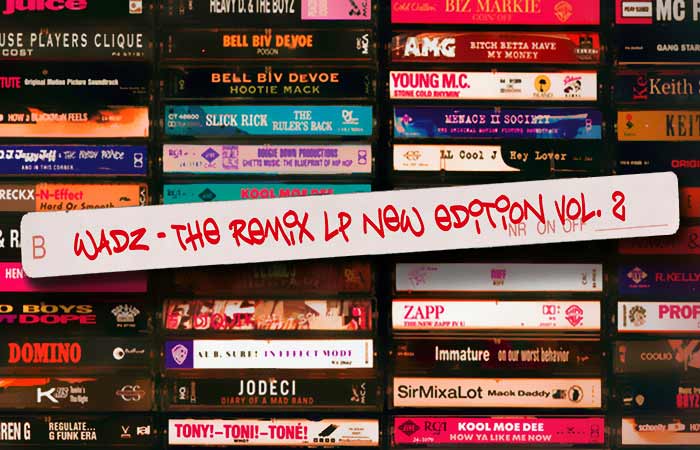 Wadz remixes are back : "LP Vol. 2 New Edition" on free download
25th December 2015
As you may know, Wadz decided to re-work and re-edit his former "Remix LPs" series, to create enhanced and re-mastered new versions of them. Volume 1 has been released before last summer, and volume 2 is now here, also available on free download on Bandcamp.
Let's Get Down
So here is the "Remix LP New Edition Vol. 2", you should download it right now to feel the flava !
For those who are not familiar with Bandcamp, the free download is available for anybody, by clicking "buy now" and typing "0" on the following page.
Remix LP "New Edition" ?
No, you won't get any Johnny Gill or Ralph Tresvant on this album, these words simply mean brand new versions of the 2007/2008 LPs. Most of the former remixes (and some new tracks too) are present, versions are re-worked and remastered to achieve an incomparably better quality, re-released in a new package (new graphics/covers/tracklist) and available on Bandcamp on free download.
Bandcamp which also provides lossless format such as wav or flac... share the word !
Go back to newz list »